Bright Future Abroad Studies About Us
Over 15,000 students, who associated with us for MBBS abroad and came out to be successful doctors, Bright Future Abroad Studies is India's most trusted partner for facilitating medical education over the seas.
Bright Future Abroad Studies is a leading study abroad consultancy in India and abroad. We are a comprehensive solution for students, specializing in overseas MBBS education consultancy, documentation support and admissions consultancy. We help students find various educational opportunities abroad. "Bright Future Abroad Studies" helps ambitious Indian students gain admission to top universities around the world. We help students choose the best option for their dream course and get admission in a top university abroad and in India. Our expert advisors guide students through every step of admission. We always strive to provide the best services and quality counseling to our students. At the beginning we will have a counseling session to understand your needs and then you just have to complete some formalities like submitting documents required for admission to your chosen university, documents required for passport, visa etc. We are building a career, come and join us for a great future!
"An uninterrupted medium between India and the world for student education. A transparent smooth channel for students to attain higher studies and a greater choice of careers. Aspirants get their cake-walking education at affordable rates that benefit all sorts."
"Serve the country to the best of your ability and gain access to services for all. Spreading awareness about Indian aspirants regarding the scope of study abroad in technical fields. Becoming a ranking university for aspirants that bears more sweet fruits around the world."
A Message from the Founder, Dr. Anil Dhayal
Welcome to Bright Future Abroad Studies! We are a team of experienced and passionate professionals who are dedicated to helping students achieve their dreams of studying abroad. I founded Bright Future Abroad Studies in 2010 with the vision of creating a consultancy firm that would provide students with the highest quality of service and support throughout the study abroad process. I have always been passionate about education and I believe that studying abroad is an invaluable experience that can help students develop their skills, knowledge, and global perspective.
There are many reasons why you should choose Bright Future Abroad Studies to help you with your study abroad journey. Here are a few of the most important ones:
At Bright Future Abroad Studies, we believe that the best way to help students achieve their dreams of studying abroad is to provide them with personalized support and guidance. That's why our team is made up of experienced and knowledgeable professionals who are passionate about helping students succeed.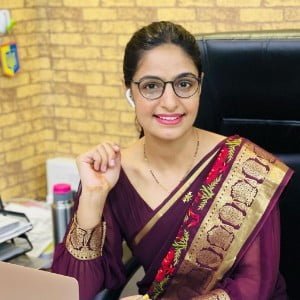 Neelam Kumari
Office Admin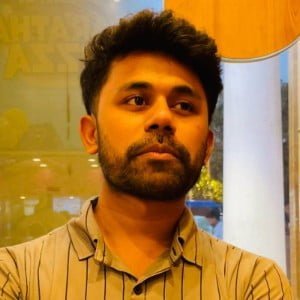 Saif Ali
Digital Marketing Manager
Binita
Digital Marketing Intern
Priyanka
Educational Counselor